ESPN Experts Make Score Picks For Week 2's Biggest Games
LOS ANGELES, CA – SEPTEMBER 09: The USC Trojans defense attempts to make a tackle during the second half against the Stanford Cardinal at Los Angeles Memorial Coliseum on September 9, 2017 in Los Angeles, California. (Photo by Sean M. Haffey/Getty Images)Week 2 of the college football season will get going tomorrow night. There are a handful of intriguing matchups on the schedule.Overall, the slate isn't as good as Week 1. Still, Clemson-Texas A&M, USC-Stanford and Georgia-South Carolina are just some of the games that we're keeping an eye on.ESPN's panel of experts have made their picks for those three contests, as well as Michigan State-Arizona State. They released those picks today.The breakdown for the four games is below.All 17 panelists took Clemson over Texas A&MAll 17 picked Georgia to beat South CarolinaTen experts picked Stanford, while seven chose USCTen people chose Michigan State, while seven tabbed Arizona StateHere's a look at a few of the score predictions for the weekend.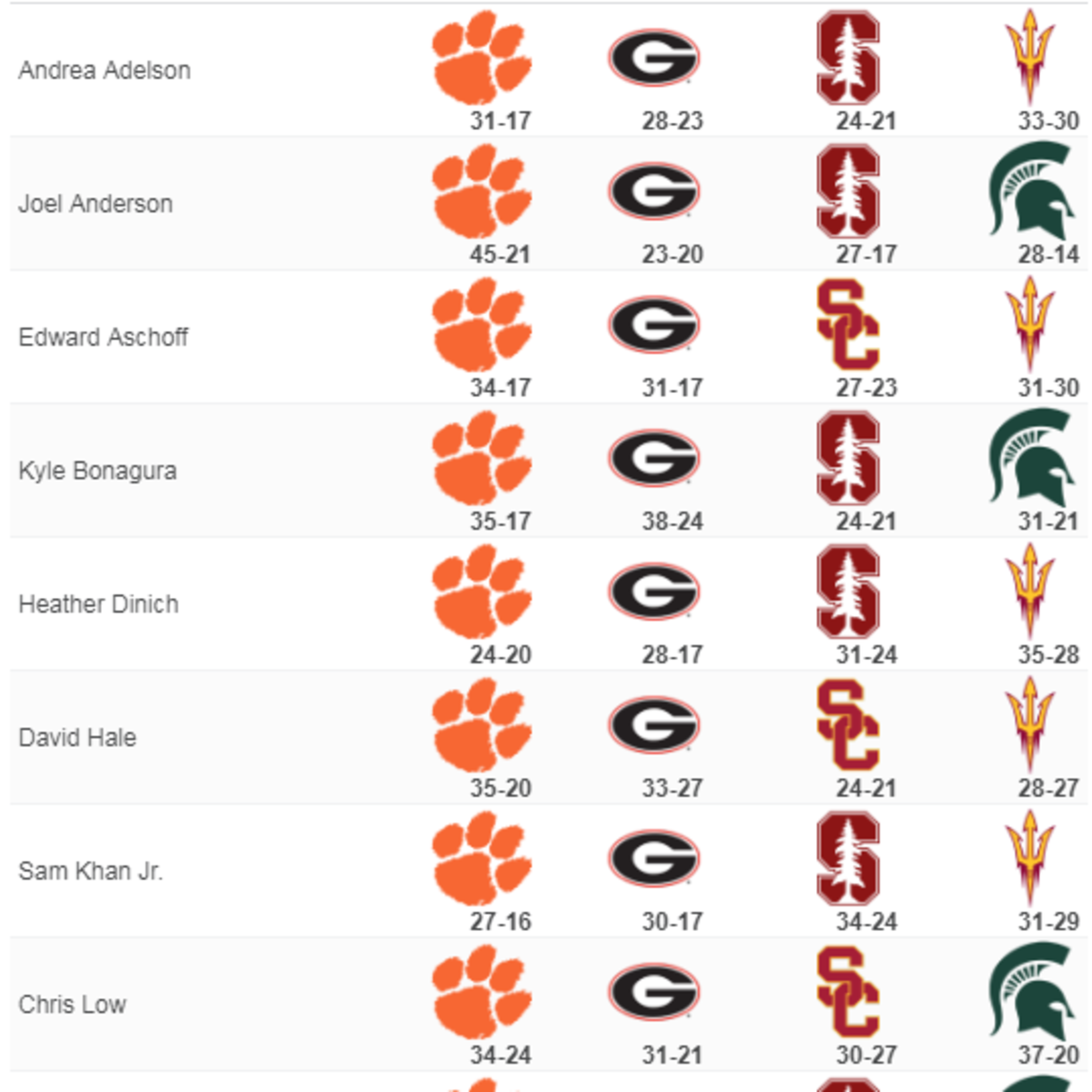 You can heck out all of ESPN's picks here.All four of those games are on Saturday. Georgia and South Carolina will kick off at 3:30 p.m. ET on CBS, while the other three games will start at night.Clemson at Texas A&M will begin at 7 p.m. ET on ESPN, while Stanford and USC kick off at 8:30 p.m. ET on FOX.Lastly, Michigan State and Arizona State get underway at 10:45 p.m. ET on ESPN.